4 minutes reading time
(888 words)
The Guide to Finding a Reputable Cat Breeder
Choosing a cat breeder is an important decision, as you want to make sure you find the right match for you and your adopted pet. This guide will provide helpful tips on how to identify reputable breeders, ask essential questions, and do research on potential candidates before deciding.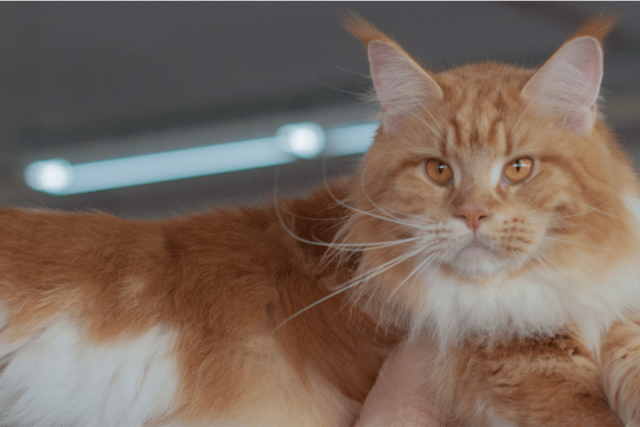 Choose a Reputable, Licensed Breeder.
When it comes to finding a reputable and experienced cat breeder, it is important to look for breeders who are licensed. Licensed breeders must adhere to local and state laws regarding the health and care of their cats, as well as pass inspections by the state or local animal control authorities. Additionally, be sure to ask the breeder questions about their breeding practices, such as how they ensure the quality of the kittens they produce.

Reputable breeders prioritize the health and well-being of their animals and follow ethical breeding practices. They should also be able to provide documentation, such as health certificates and pedigrees, to prove that their animals are of high quality. A licensed breeder has passed inspections and meets standards set by the government or professional organizations. Do research and ask for references before making a decision.


Ask Lots of Questions and Evaluate Responses.
Before making a commitment to purchase a cat from a breeder, it is important to ask many questions. Inquire about the breed-specific health issues associated with their breed and be sure to ask what health testing has been done on the cats in their breeding program. Additionally, it's important to find out if the kittens will have vaccines or any necessary treatments before you take them home. Evaluate the responses of the breeder closely; a reliable breeder will openly and honestly answer all of your questions and provide proof of their credentials.


Some important questions to ask include:
What is the history of the cat's parents?
What is the cat's health history and has it been checked by a veterinarian?
What is the breeder's policy on returning the cat if it doesn't work out?
What kind of support and resources does the breeder offer after the sale?
A reputable breeder should be able to provide detailed and honest answers to these questions. If a breeder is evasive or unresponsive, it may be a red flag that they are not operating in the best interests of the cats. Take time to evaluate the breeder's facilities and observe the cats to make sure they are healthy, happy, and well-cared for.


Request Documentation on the Cat's Health History.
When purchasing a cat from a breeder, it is important to request documentation on the cat's health history. Ask to see the cat's medical records - these will provide information on any existing and past medical conditions, preventative care plans, and vaccinations.

This should include:
Veterinarian check-up records
Vaccination records
Proof of spay/neuter if applicable
Any medical or health issues the cat has had
A reputable breeder will be transparent and open about the cat's health history and should provide these documents readily. This information can help you determine if the cat is a good fit for your home and lifestyle, and also help you prepare for any future health needs the cat may have. It is important to take the time to review the documentation and ask any additional questions before making a final decision.
This can help you decide if the cat is healthy, as well as allow you to assess the level of care given by the breeder. In some cases, breeders may even have photos or videos to show you how socialized and interactive the individual cats are with humans.


Ask for Photos and Videos of the Cat's Environment.
When searching for a reputable cat breeder, it is a good idea to ask for photos and videos of the cats in their living environment. This will allow you to assess how the cats are interacting with humans and one another, as well as how the space is being maintained. The cats should look happy and healthy in their environment, and it should be clean and spacious enough for the animals to move around freely. Make sure the breeder has evidence that can adequately prove that the animals have been taken care of properly.


Visit the Breeder Before Making a Decision.
Visiting the breeder before making a decision is one of the most important steps in finding a reputable cat breeder. This gives you an opportunity to view the living conditions and ask questions about health clearances and vaccination records. It also allows you to see how the cats interact with their environment, as well as with their caretaker.
You can also ask the breeder additional questions and see how they respond. A reputable breeder will be welcoming and happy to answer any questions you have, and will not have any issues with you visiting their facilities. They will also be willing to provide references from past customers.
By visiting the breeder, you can make a more informed decision about whether or not to purchase a cat and ensure that you are getting a happy and healthy pet.
Ask for photos and videos of cats from both litters of parents available for buying. Ask if you can take your cat for a medical check-up after adoption in order to ensure that it is healthy and ready for a loving new home.
Comments
No comments made yet. Be the first to submit a comment