1 minute reading time
(101 words)
Confused with how to read dog food packaging?
Everything you read in the ingredients and nutrition facts sections on dog food packaging is regulated by the FDA, though these regulations are woefully inadequate, with loopholes large enough to drive a dog sled through.
Terms like "dinner," "platter," and "entré" are basically legal code words to say that this particular food isn't entirely, or even mostly, beef. The word "with" tells you that some unnamed ingredient or ingredients make up the vast majority of a given dog food and that a little bit of beef has also been added. Check out ConsumersAdvocate.org research to know more about dog food labeling!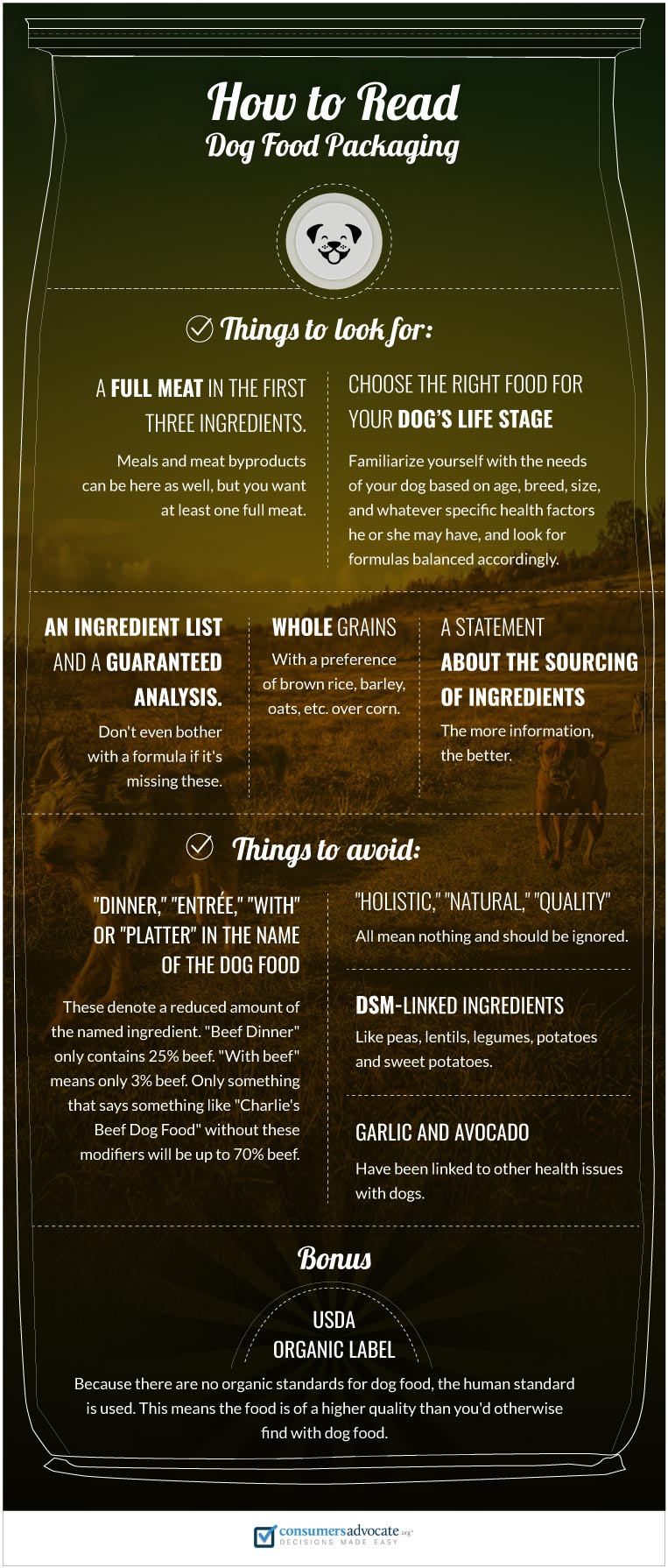 Comments
No comments made yet. Be the first to submit a comment