4 minutes reading time
(781 words)
Humane puppy stores can work
How did Charlie, a 2 ½ year-old homeless Pomeranian dog with a broken jaw, sitting on death row in a South Central L.A. animal shelter end-up getting adopted from posh pet shop in one of the most upscale neighborhoods in Los Angeles?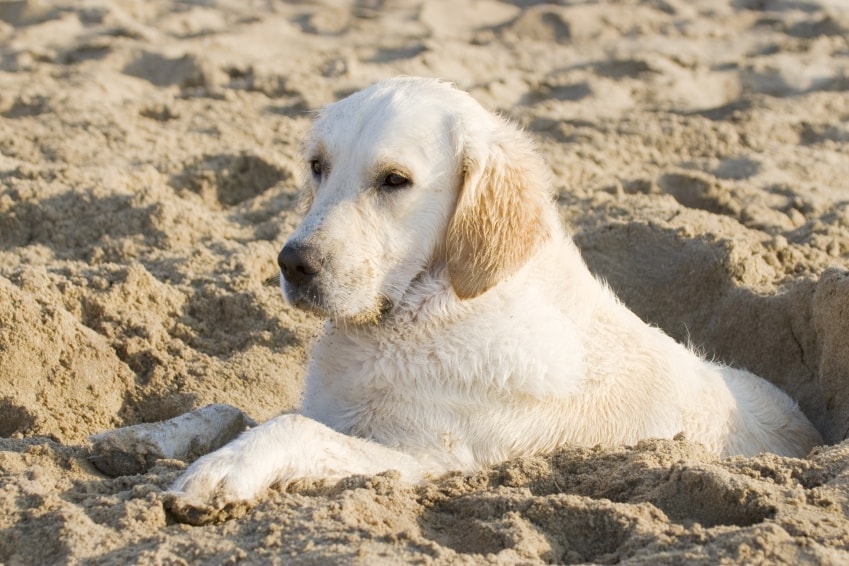 It was actually by accident and it happened when two opposing groups decided to listen to what the other person had to say.  Now that happy accident is saving the lives of thousands of homeless pets and hopefully will change the way kittens and puppies are sold everywhere.
It is Kim Sill's job with Last Chance for Animals to stop retail pet stores from selling puppies born at puppy mills. She and her supporters regularly protest outside of pet stores, educating the public about the horrors of puppy mills.
It wasn't her intention to put the pet stores out of business, but that's what had been happening in L.A. after her protests.  Four well-known pet shops had closed their doors, until she met Clark Duvall who owns OrangeBone (formerly The Puppy Store) on Melrose Avenue in Los Angeles.
Duvall approached Sill during a protest and asked why his store was being targeted by Last Chance for Animals.  Kim Sill explained the problem of pet overpopulation and how innocent puppies were dying in shelters while his suppliers were shipping him puppies bred at commercial puppy mills.  She also explained about the horrific life the breeding dogs endure.
Not convinced, Clark Duvall called his supplier and asked to visit the breeders.  When he was told that he wasn't welcome at the facilities Duvall broke off all ties with his supplier and became the first retail pet shop in the U.S. to sell 100% rescued puppies and small adult dogs from animal shelters.
All of the dogs adopted from OrangeBone are vaccinated, spay/neutered and micro-chipped.  And with further help from Sill, the store now employs a Vet Tech to keep an eye on the health of the pups and employees have been trained on how to direct potential pet parents to the best dog for their family and lifestyle.
OrangeBone expects to save more than 1,000 puppies from shelters each year.  His shop primarily adopts puppies because that is what his clientele wants, but by taking 1,000 puppies he is creating more opportunities for adult dogs in shelters to get the attention and homes they deserve.
With the great success of OrangeBone's turnaround, Kim Sill decided to approach another pet shop.  Gail Matthews has been the owner of Pets Delight in Pasadena and Monrovia for the past 35 years and her friend, Shannon Anderson has owned Pets Delight in Covina CA for 20 years.  Both women are huge animal lovers and neither of them had ever visited an animal shelter.
Sill took the women to the Kern County Shelter in California which has the highest euthanasia rate in the state.  Their visit is documented in a video linked at the end of this page. (It is a must see.)
The two friends were shocked to see the vast number of puppies sitting on death row at the shelter.  In all of her years of experience, Gail Matthews told Sill, "I had no idea that I was contributing to the deaths of thousands of shelter animals."
Chris DeRose who is the founder of Last Chance for Animals says, "For every puppy mill dog bought for a pet shop, three shelter dogs must die."  Matthews was buying 200 puppy mills dogs a year for her two shops.
The women took 100 dogs and 40 cats, home with them that day.  They have changed their business model and are committed to adopting only shelter animals.  Sill reported,"Many of the dogs that Gail picked were death row dogs.  She has vetted them and cared for them as if they were her own personal best friends."
Sill has continued to support Matthews and Anderson and helps them select new puppies and kittens for their stores.  She had this to say about Shannon Anderson, "I realized that she was a true animal lover.  I was suggesting more marketable dogs for her shop.  She kept choosing dogs in 'need.'  The older ones, the sick ones, the ugly ones and the ones slated to be killed that afternoon."
It has only been two months since the three Pets Delight stores have switched from puppy mill dogs to rescues and happily 80 dogs have found new homes.
It started with one conversation between two opposing sides of an issue and has led to a new partnership.  Please spread the word to puppy stores in your area that humane pet shops are possible, profitable and can change the world.
{youtube}XtfJhsMMAkQ{/youtube}
Comments
No comments made yet. Be the first to submit a comment