3 minutes reading time
(514 words)
Adoption: Why dog lovers should adopt?
If you have been thinking of getting a pet (or another pet), then you should consider adopting a dog. There are many misconceptions about dog adoption. The most prevalent is that dogs coming from shelters are unstable and will not be able to adjust living with human beings or other dogs. This is rooted on the idea that most dogs from shelters were maltreated by their previous owners or were abandoned at a young age that they no longer know how to interact with humans. Another reason why some people don't opt for dog adoption is that they believe dogs coming from shelters are not healthy.
It cannot be denied that some dogs from animal shelters are emotionally traumatized. Either of neglect or of maltreatment, these dogs have become wary of humans. Nonetheless, they only constitute a small percentage of shelter dogs. Most of these abandoned or rescued dogs seem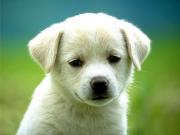 to be aware that they are getting a second chance. As a result, these dogs are able to bond with their owner almost immediately. In addition, animal shelters, especially the ones managed by private groups, highly prioritize the health of the animals. Dogs are fed nutritious meals and are often spayed or neutered. They have also been given the necessary vaccinations. These dogs are also screened for any pre-existing conditions such as dog arthritis or hip dysplasia. Furthermore, dogs that are suffering from emotional trauma and excessive aggression receive therapy through volunteer "dog whisperers." After a certain amount of time in therapy, an emotionally unstable dog becomes adoptable.
As you can see common misconceptions are still misconceptions. Dogs that come from animal shelters deserve a loving home just like any other dog. If you are still not convinced, I hope the following reasons will open your mind and heart for these dogs:
Adopting a dog means saving a life. In the United States, four million abandoned pets are euthanized because shelters were unable to find them homes. Remember that these shelters have limited space and resources. Ironically, people from shelters make the hard decision of putting down what could have been a playful and loving pet so that they can continue accepting abandoned and rescued pets year after year.
Adopting a dog means you are not supporting puppy mills. The hard truth is that the cute puppy you have been eyeing in the pet store, most likely, came from a puppy mill. These breeding facilities force dogs to give birth to puppies in poor conditions denied of proper medical care.
Adopting a dog means you are getting a healthy animal. As mentioned earlier, shelter dogs are given the right care physically and emotionally. Although you pay for an adoption fee, you still are saving money since the fee covers only a small part of the veterinary care that was given. Aside from that, proper screening is made to make sure that if you get a pet with a pre-existing condition like dog arthritis or hip dysplasia, you are more than able to meet any future veterinary needs of the dog.
Comments
No comments made yet. Be the first to submit a comment