2 minutes reading time
(403 words)
How To Make Your Pet Feel Safe in a Storm Shelter
No matter the temperament of your animal, they're bound to get nervous during a bad storm, just like any person would. If the sudden loud noises aren't enough, the changes in barometric pressure can worsen sensory overload. To help you and your fuzzy or feathery friend, here's how to make your pet feel safe in a storm shelter.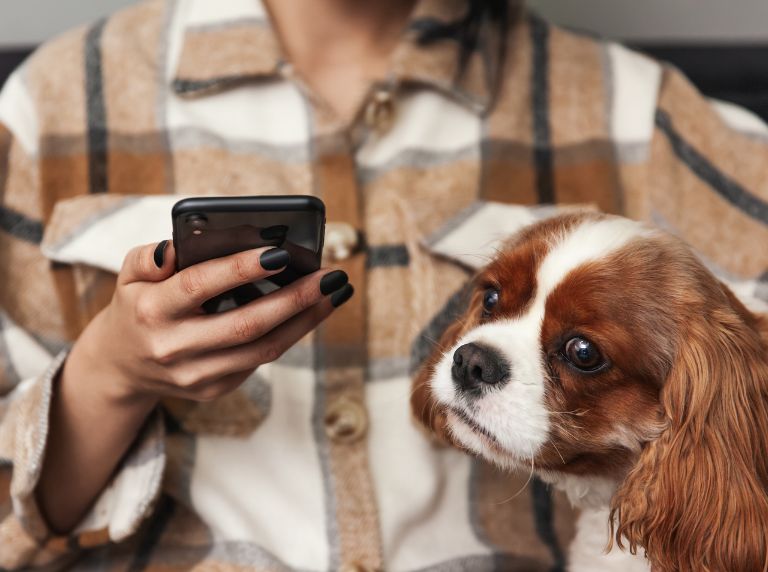 Have the Basics
Unfortunately, you may not know how much time you'll have to spend in a storm shelter. It could be a few days or even a week. You want to make sure that your animals have enough water and food to last a week, just in case. To help them feel safe, give them their crate or cage with plenty of toys and blankets. The familiar smells and comforts of home can help them feel safer and calmer. If your animal is prone to severe anxiety, you may want to contact your veterinarian to prescribe your animal calming medications.
Include Your Pet in Drills
Sometimes, the most frightening part of the storm shelter experience is having to run and take shelter quickly. To mitigate some of that anxiety, include your pet in practice drills so that they have time to get used to the process and the space. Animals are likely to pick up on your anxiety, so practicing when you're calm and not afraid can help your animal associate the space and process with neutrality instead of fear. With this method, you have the best chance of setting your pet up for success in a calmer storm shelter experience.
Make the Space As Comfortable as Possible
To block out some of the sudden noises of a storm, you can use a white noise machine, music, or talk to them as much as possible. It's also important for you to remain calm because, as previously mentioned, your animal will pick up on your fear. You may also want to provide them with long-lasting treats or puzzle toys to keep them occupied.
Lastly, and arguably most importantly, you can use artificial grass carpeting to help your animal feel more comfortable going to the bathroom. It's also a good idea to keep a diaper genie so that you don't have to sit for extended periods with the smell of animal excrement.
Now that you know how to make your pet feel safe in a storm shelter, you and your animal can rest a little easier.
Comments
No comments made yet. Be the first to submit a comment