2 minutes reading time
(392 words)
Tips for Creating a Unique Room for Your Pet
These days, the younger generations put a lot of value on their pets. In fact, most of these individuals do not have kids and instead refer to their dog or cat as their "child." A pet like that deserves a space to call its own. For inspiration, use our tips for creating a unique room for your pet.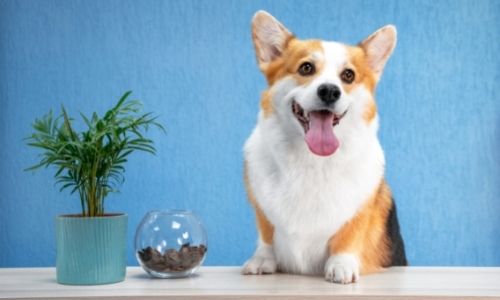 Stick to a Theme
Whether you put the pet space in a spare bedroom or a little corner nook, stick to a theme. This makes the area look cohesive and less messy. If you do not go with a theme, the room can look a little awkward or miss-matched because of all the different design elements. Stick with one theme to make it easier on yourself.
Designate a Toy Bin
Your pet can't lounge in its new space without the company of its toys! Find a toy bin that matches the theme and place it in the corner of the room or space. You don't have to put all the toys there but adding a few will encourage your pet to use the space a bit more.
Find Unique Pet Furniture
The space cannot be complete without a few pieces of furniture, or at least a bed. You can little couches, chairs, beds, and other pet furniture online. However, these items can be on the pricier side, so find furniture within your price range.
Install Faux Flooring
Next, your pet will want a comfortable floor to walk on. Luxury vinyl flooring is popular for many reasons, and it works as a great alternative to a natural hardwood floor. If you choose to do a harder floor, you can find a comfortable area rug to throw on top for some added texture to the room.
Hang Up Pet Décor
Finish off the space with décor. Don't be afraid to get crafty and take the decorations to a whole new level. You could hang family photos, portraits of the pet, pet art/doodles, etc. The possibilities are endless.
Creating a unique room for your pets is a fun activity that can create a useful place to leave your pet when you run errands. They now have a safe space to go when you are busy and cannot play with them. If you consider your pet a child, they deserve a room or space of their own!
Comments
No comments made yet. Be the first to submit a comment